| | |
| --- | --- |
| Mon, Wed, Thur: | 8:30am - 5:30pm |
| Tuesday: | 8:30am - 7:00pm |
| Friday: | 8:30am - 3:00pm |
| Sat. - Sun: | Closed |
"Thank you to Tarrant County for all the awards presented to our Vision Center at the NW Northwest Tarrant Chamber of Commerce Awards Banquet!! It is a privilege to serve all of our Tarrant County area patients."
-Dr. Crabtree and staff


September 5, 2017
staff
Fall is the "other" eye allergy season for many folks. One of the prima...
Blog
Details

Written by

staff
Fall is the "other" eye allergy season for many folks. One of the primary causes for fall allergies is the common plant ragweed, which is found all over the country. Ragweed can produce tons of of pollen over one season, and is also widely distributed due to wind we have in north Texas. So what can you do to fight the havoc ragweed and other allergens wreak on your eyes? Here are a few suggestions:
• Eating right! Once again, proper nutrition can help you fight off symptoms of allergies. Think broccoli, kale, pumpkin, carrots, berries, celery…foods that are rich in carotenoids are great for battling your allergies.
• Make an appointment with us to see if a preventative medication is appropriate for your situation. This can often help before it becomes a problem. A visit for eye allergies can usually be covered by your medical insurance copay and prevent a lot of misery during the fall months.
• Stay indoors when pollen is at its peak (often in the morning). Checking pollen counts in your area will help keep you informed. (pollen.com is a great site)
• Consider temporarily switching to glasses if you're a contact lens-wearer, at least for the allergy season. Or look into daily disposable contacts as an alternative during your worst stretches of symptoms—the more often you switch out contact lenses during allergy season, the better.
Details

Written by

Staff
We hope to see you Friday, July 21st, after the potluck at the Lake Worth Senior Center!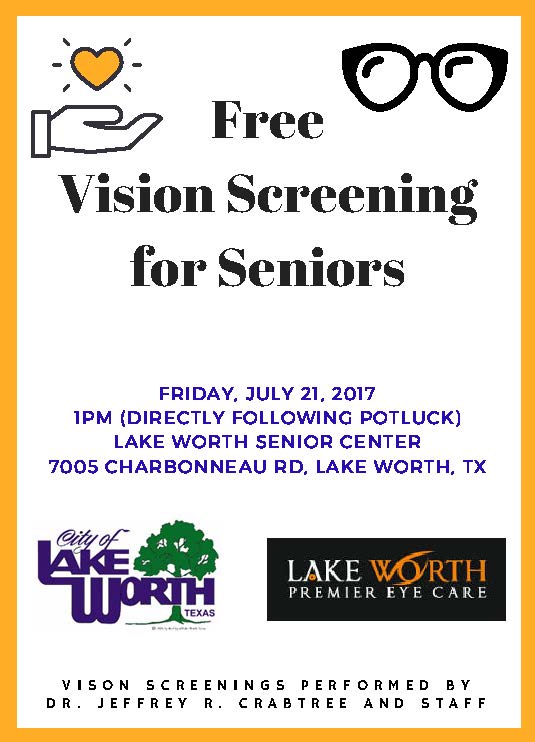 Details

Written by

staff
Who doesn't love the outdoors on a gorgeous sun-filled day? If you spend a great deal of time outside, you're likely at a higher risk for eye damage caused by UV rays. The good news is with the right eye protection, you can reduce your exposure to solar radiation so that it's not an issue.
Most people are aware that getting too much sun is bad for your skin, but what they usually don't know the same principle applies to their eyes. If your eyes are exposed to excessive amounts of UV radiation over a short period of time, you're likely to experience a condition called photokeratitis, which, in essence, is an eye sunburn. Symptoms can include redness, a gritty sensation, extreme sensitivity to light, and excessive tearing. Photokeratitis is usually temporary and rarely causes permanent damage.
Serious conditions, such as cataracts or retina damage, are often caused by long-term exposure to UV radiation. This sun exposure can also lead to cancerous skin lesions around the eyelids.
To protect your eyes, you need sunglasses, and not just any pair will do. The American Optometric Association recommends finding sunglasses that:
Block 99 to 100 percent of both UV-A and UV-B radiation
Screen out 75 to 90 percent of visible light
Are perfectly matched in color and free of distortion and imperfection
Have lenses that are gray for proper color recognition
Additionally, try wearing a wide-brimmed hat as well as wraparound shades for optimal protection from the sun. You'll be doing your eyes a favor for years to come!
To get the best possible sharpness in your sunglasses, add polarization to minimize glare caused by reflections from flat surfaces like roads and smooth water surfaces.
YOU DESERVE THAT PERFECT PAIR OF SUMMER SHADES! Stop by and try on our extensive selection of sunglasses options. Pick from RAY-BAN, OAKLEY, TIFFANY & CO, COACH, MICHAEL KORS, BMW, TOM FORD, HARLEY DAVIDSON and MORE! Check out our brand new selection of COSTA sunglasses, perfect for the lake or pool.
ASK ABOUT OUR 2ND PAIR SALE FOR PRESCRIPTION SUNGLASSES!
Details

Written by

staff
Spring is here. We've all been waiting anxiously for the weather to clear up and spring to arrive, and it's finally here! However, spring weather comes with the frustration of eye allergies for some. Here's our advice on combating the flare-ups of eye allergies in the springtime...
• Pinpoint the problem first. Verify that the arrival of allergens like pollen is what's exacerbating your eye issues—if the problem is a new eyedrop, contact lens solution, type of makeup, new pet, etc, it can be treated differently. An excellent resource is the website pollen.com, which gives daily and weekly pollen index forecasts. It also gives information on what particular species of plants or trees are currently the worst offenders.
• Sunglasses are a great way to protect your eyes from the many allergens floating around in the spring. Take other measures like keeping your car windows rolled up and staying indoors during high pollen count times (such as early evening).
• Antihistamines and decongestants are also helpful in combating your allergies. Schedule an appointment and ask about what we recommend for your particular situation—in some cases you may need prescription-strength antihistamine eye drops or even a prescription steroid drop for particularly rough stretches during the year. Often, oral OTC antihistamines such as Zyrtec, Claritin, etc, may be beneficial, however, keep in mind that these medications can dry out the eyes, trading one issue (allergies) for another (dryness). Artificial tears typically work well when taking an oral antihistamine.

• Adjust how you clean. Sweeping and even vacuuming can stir up dust mites and other allergens, while using a wet mop on surface areas that aren't carpeted will help contain the problem. Wash your bedding more frequently as well.
• Keep your hands away from your eyes. Rubbing them will only irritate your symptoms, making your discomfort worse in the long run. Your eyes are anatomically designed to channel your tears toward the corner of your eyes by your nose, which explains why this area becomes extra itchy when the pollen in the tears collects there.

Living in north Texas, pollen and allergies are a fact of life for many of us, but we hope that you can get out and enjoy the spring with less swelling, redness, and itching!
Details

Written by

Linda
Thank you to Azle for voting us best vision center for 2016!!! It is a privilege to serve all of our Azle area patients. Wishing you the best in 2017!
-Dr. Crabtree and staff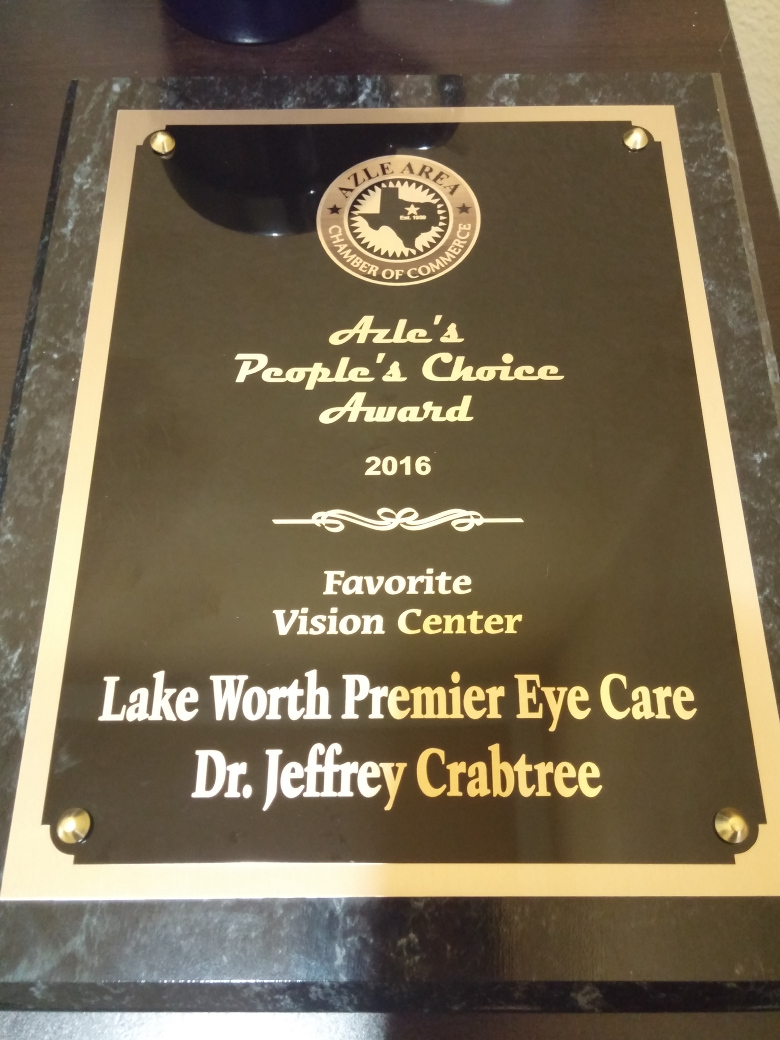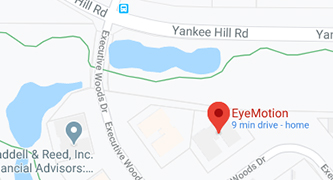 6921 Foster Drive
Lake Worth, TX 76135
Phone: 817-439-9455
Get Directions
| | |
| --- | --- |
| Mon, Wed, Thur: | 8:30am - 5:30pm |
| Tuesday: | 8:30am - 7:00pm |
| Friday: | 8:30am - 3:00pm |
| Sat. - Sun: | Closed |